Framing and maintenance
Digital colour prints can be framed on request.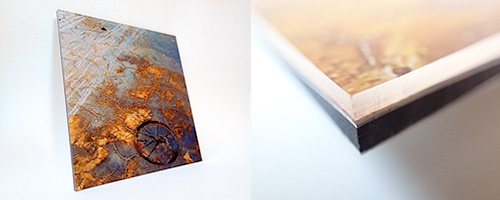 Acrylic glass

Your chosen photo is printed on hig quality photographic paper and mounted on an aluminum backing. Next a glossy layer of unbreakable acrylic glass is attached to the print. This method protects the print and makes it ready to hang on your wall. Contact us for more infomation on prices and options.

Maintenance acrylic glass

Please don't hang your print in direct sunlight or above a radiator or heater. Hang larger prints by two nails or screws and not by a single wire.

To dust the acryllic glass, please use a soft, dry, lint-free cloth or micro fiber cloth. Wipe softly, without applying pressure. Do not use cleaning agents on acrylic glass or aluminum.